Container systems for flexible powder ingredient handling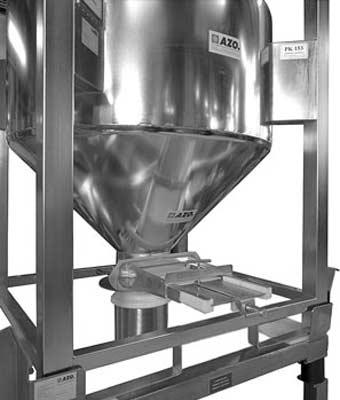 When flexibility counts and batch sizes are frequent and of medium size while being traceable at the same time, container systems are a good choice to handle a large variety of ingredients. Especially when cross contamination between different ingredients must be avoided such as mixing recipes with allergens and non-allergens, AZO container systems show their full potential.
No matter whether powder ingredients have a tendency to core flow, segregate or bridge, AZO is able to develop the right container solution for you even for ingredients with high viscosity.
The new BATCHTAINER® und DOSITAINER® container generation with mobile scales or driverless transport systems allows AZO customers to benefit from efficient and fully-automated container systems for contamination-free formula composition of the ingredients. The ShuttleDos is a new system with fully-automated shuttles for transporting containers under the dosing stations, sometimes even combined with product screening. Extremely frequent batch rates and a high level of automation can be achieved with this innovative system, due to the transporting of the container and the ingredient filling into the container can take place in parallel; something that up until recently could hardly have been conceivable.